Afshin Pirhashemi Exhibition Week On sayhoun Art gallery
Opened on 18 June 2005 at The Most Important Art Gallery (Seyhoun) Afshin pirhashemi exhibited some of his Symbolic – sue real works . The exhibition will be continued till 24 june .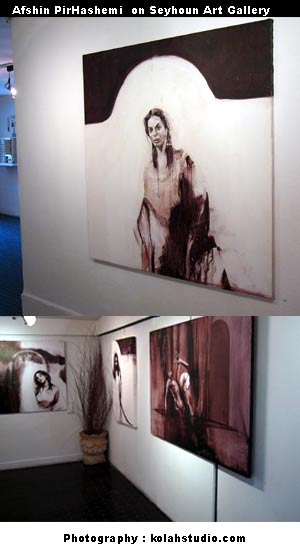 He is one of The Most Successful Young Generation Artists Working In Iran , winning many Rewards and Managing An Art Gallery( Fatima) in Tehran-Iran.
His Works are Completely Done by Natural Colors made by The Artist , From Soil , as he claimed.